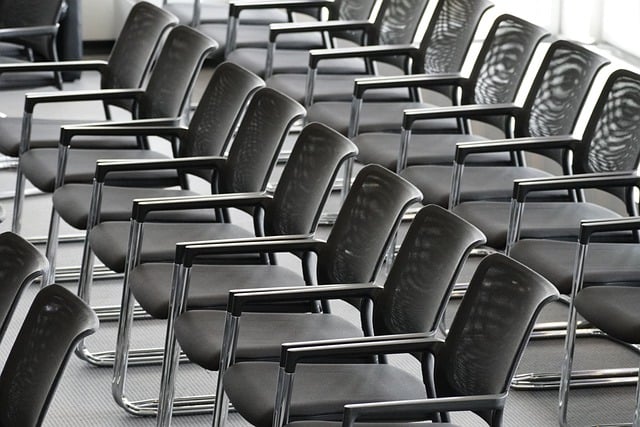 Planning a conference can be overwhelming. It involves various considerations such as selecting a venue, arranging catering, and inviting speakers and attendees. However, there is no need to fret because we have you covered. This comprehensive guide will walk you through the entire process of organizing a conference, providing you with all the necessary information, regardless of whether you are a novice or an experienced planner. Keep reading to gain valuable insights and helpful recommendations.
Choose your Date
To begin with, it is crucial to select a date and location for your conference. The chosen date will be determined by various factors, including the availability of the desired venue and the availability of your speakers and attendees. Once the date has been finalized, it is important to shift your focus to selecting a suitable venue.
Choosing the venue
When selecting a venue for your conference, there are several factors to take into account. First and foremost, ensure that the venue has adequate space to comfortably accommodate all your attendees. Additionally, consider the accessibility of the location and whether it is convenient for everyone to reach. Lastly, evaluate the available facilities to determine if the venue meets all the requirements for your conference. At the conference, you may want to include games for teambuilding.
Once you have finalized the date and location for your conference, it is important to consider the logistical aspects. Firstly, you will need to arrange accommodation for your speakers and attendees. Secondly, it is essential to plan for transportation and determine how your guests will be traveling to the conference.
I suggest reaching out to Firebird Events for further details regarding selecting a venue for your conference or obtaining general information about organizing your event.
Engage your presenters and writers and kickstart the promotion of your event.
To ensure the success of your conference, it is essential to have engaging speakers. After finalizing the date and venue, it is crucial to promptly invite your selected speakers and authors. Giving them ample time to prepare their presentations is vital, along with providing them with all the necessary conference details, including the schedule.
To effectively market your conference, it is crucial to initiate the promotion process. This can be achieved utilizing various channels, including social media, email marketing, and conventional advertising. Regardless of the chosen method, it is advisable to commence spreading the word ahead of time. The earlier you begin, the more successful your promotional efforts are likely to be.
Create a conference website that accurately represents your event
To ensure optimal user experience, it is crucial to design a visually appealing and user-friendly website that prominently displays essential details such as the date, location, and speakers. Additionally, it is imperative to prioritize mobile compatibility as the number of individuals accessing the internet through their smartphones and tablets continues to rise.
Apart from your website, it is essential to utilize various other platforms, including social media, email marketing, and traditional advertising, to promote your conference. The main objective is to spread the word across multiple channels, enabling potential attendees to become aware of your event and determine whether they are interested in attending.
Embrace conference technology
Numerous effective resources are readily accessible to assist you in the organization and implementation of a productive conference. Utilize various technological advancements such as event management software and mobile applications to streamline your tasks and enhance the overall experience for event participants.
Lastly, it is crucial not to overlook the financial aspect of organizing your conference. It is essential to have a practical estimation of the expenses involved in hosting such an event. These expenses comprise various elements, such as venue costs, catering expenses, and marketing and advertising expenditures.
Planning and coordinating a conference may appear overwhelming initially, but by implementing meticulous preparation and efficient execution, it can ultimately result in a fruitful and gratifying undertaking. By adhering to the following suggestions, you will be well-equipped to host a prosperous event.